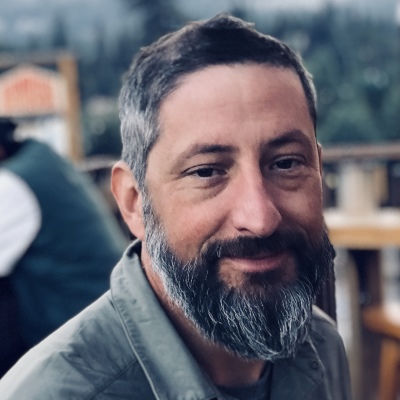 David Berg
Big Picture Learning
Bainbridge Island, WA
About Me
David Berg is the Director of Technology at Big Picture Learning. In that role he works with schools to leverage technology to build student engagement and manage the complexities of personalized learning.
A key component of David's work has been developing ImBlaze - The BPL Internship Management App. Prior to this work, David was the Learning Through Interest Coordinator for a cutting edge new BPL school in Issaquah, WA. Gibson Ek High School bridges the gap between work-based learning and a cutting edge Maker/prototyping space on campus.
David Berg was an advisor and Vice Principal at The Met Sacramento High School for ten years. He has served on the SCUSD Google Apps Rollout Committee, has conducted ed-tech professional development for a variety of schools throughout the country and has showcased latest ed tech for Tom Torlakson, California Superintendent of Education.
David has lived a somewhat dichotomous professional life. While he is deeply engaged in edTech and education reform, David has also been a lead instructor with the National Outdoor Leadership School, where he has taught leadership on sea kayaking expeditions for college students, the US Navy and NASA. Leaving to Learn!
David is an administrative credential candidate, holds a masters of science in Resource Management and an undergraduate degree in Political Science. He currently lives in the Pacific Northwest.
Contact Details
Twitter
Conversations I'm Presenting
Comments
Log in to post a comment.