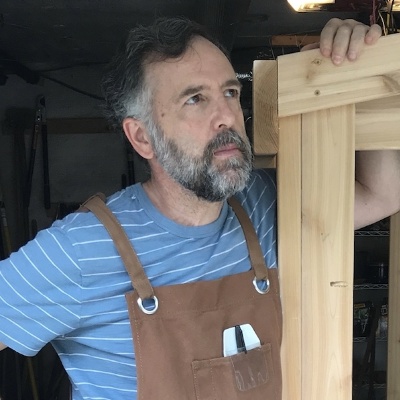 John Kamal
Science Leadership Academy
Center City
About Me
John teaches young people engineering at SLA. Having earned degrees in mechanical engineering, John went on to design interplanetary spacecraft for many years before cofounding a software development and consulting firm, WAM Systems. After 25 years of entrepreneurship, he and his partners sold WAM and John entered the Philadelphia Teacher Residency Program as an NSF Noyce Scholar. In 2014, he joined SLA and now leads the school's engineering program, helping young people learn the process of solving technical problems, designing, and building cool things. John also leads SLA's Engineering and Robotics club - SLAM Robotics. John was named Philadelphia's Most Outstanding Science Teacher in 2016 by the Pennsylvania Society of Professional Engineers. When not teaching, John can be found playing the accordion, creating oddities in his workshop, and lurking in darkened jazz clubs.
Contact Details
Twitter
Conversations I'm Presenting
Comments
Log in to post a comment.