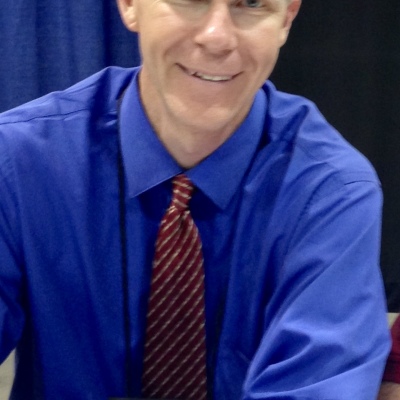 Brian Johnson
Lakeside Junior High School/Springdale Public Schools/University of Memphis
Springdale, Arkansas. USA.
About Me
Dr. Brian T. Johnson is a National Board Certified library/media specialist, researcher and adjunct professor with over 25 years of experience in education. By day he serves as the School Library Media Specialist at Lakeside Junior High School in Northwest Arkansas. At night, he serves as an adjunct professor for the University of Memphis in the Instruction and Curriculum Leadership department and in the Online Teaching Academy program at the University of Central Arkansas. His research interests include information literacy, the influences of poverty on education, coding in K-12 education, makerspace environments, successful technology implementations, and professional development for adult learners.
Contact Details
Email

Twitter
Conversations I'm Presenting
Comments
Log in to post a comment.